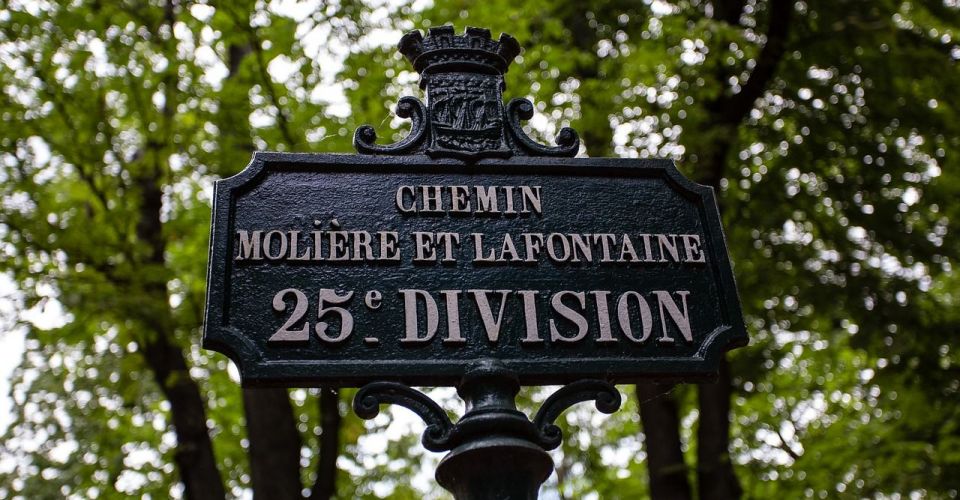 The Père- Lachaise cemetery
The Père Lachaise cemetery takes its name from King Louis XIV's confessor, Father François d'Aix de La Chaise. It is the most prestigious and most visited necropolis in Paris. Situated in the 20th arrondissement of Paris, it extends 44 hectares and contains 70,000 burial plots. The cemetery is a mix between an English park and a shrine. All funerary art style are represented: Gothic graves, Haussmanian burial chambers, ancient mausoleums, etc. On the green paths, visitors cross the burial places of famous men and women; Honoré de Balzac, Guillaume Apollinaire, Frédéric Chopin, Colette, Jean-François Champollion, Jean de La Fontaine, Molière, Yves Montand, Simone Signoret, Jim Morrison, Alfred de Musset, Edith Piaf, Camille Pissarro and Oscar Wilde are among some of them.
Place de la Bastille
In the centre of the square, the famous "Génie de la Liberté" (Spirit of Freedom) commemorates the revolution of 1830, but is well known for the 1789 revolution. At the time, the square was occupied by the Bastille Prison, which was a symbol of absolute power in the Ancien Régime. After the prison was destroyed after the revolution, nothing remained. Today, the square plays host to large cultural events such as concerts, fairs and citizen events, and has many bars and restaurants close by on Rue de la Roquette for nightowls to frequent. The square is also the starting point for a stroll on the Faubourg Saint-Antoine, where you can discover courses and picturesque passages: Passage du Chantier, Cour de l'Etoile d'Or, Cour des Trois Frères... the iconic landmark of the district is the Opéra. Designed by architect Carlos Ott, this marvel of modern architecture with transparent facades was inaugurated on the day of the bicentenary of the French Revolution.
The parc zoologique of Paris (Zoo of Vincennes)
The Parc Zoologique is open to visitors year round, offering you a unique opportunity to relax right on Paris' doorstep as you explore over two miles of trails traversing five distinct biozones.
Over 2000 animals are waiting just a stone's throw from Porte Dorée metro station, representing a sample of 125 different species of wild fauna.
Observe rare and little known species: the mischievous bush dog, the adorable manatee, and the graceful European otter are all perfectly at ease in their habitat.